---
---
AUTHOR Andreea Bondoc / CATEGORY NEWS / PUBLISHED: DEC-15-2019
Behind every dream is the dreamer.
Make your everyday rituals moments to cherish. There is no better time to start 2020 with a new resolution, a new way of living, and A New You! Imagine how's to be under the snow and soaking in hot water; can you imagine for a moment the feelings of life's freedom? 
We offer you a sparkling week (by the end of January) to be spent in Japan - Yubatake at Kusatsu Onsen. Delight in hot springs and have fun in the snow, after enjoying the thrill of downhill skiing on the world's finest powder snow, then you can stuff yourself with delicious local specialties and soak in the superb #kusatsuonsen.
Spending a week in Japan in one of the best onsen is nothing but a transformed life. Therefore we give you the chance to transform your whole new year with memories that last a lifetime. Through this opportunity we bring the great art of life to new sensation. Love begins with an image; lust with a sensation.  
As i said in previous posts, i made a promise that every month will get my customers to one of the best experiences the world has to offer. After Vienna, I invite you to join me for a memorable time spent in Japan, in one of the best natural hot spring. Because you deserve it and nothing compares to the freedom of water and the the fresh air under the white snow powder. Let's create the magic together!
I can't wait to see you on a special vacation in Japan. Wherever you are in the world, if you have the chance to be the winner, your...
Flight tickets included (wherever in the world you live);
6 nights in a ryokan inns - the best Japanese accommodation to enjoy Japan;
Transfers and city passes assured.
Purchase a skincare sets or any pearls collection and
you can get double chance to Win 

Limited Edition - only 182 sets/pieces:

Amazingly Age-defying and renowned for its rejuvenating properties due to the uniquely high content of vitamin E, Royal Jelly, antioxidants and fatty acids. But most important its natural ingredients make it have a short term of availability comparing with what the market offers.
Free Worldwide Shipping  ●  Free 30 days return  ● 50% off on your first order ( use the code 4VW2GPD9T6Q0 )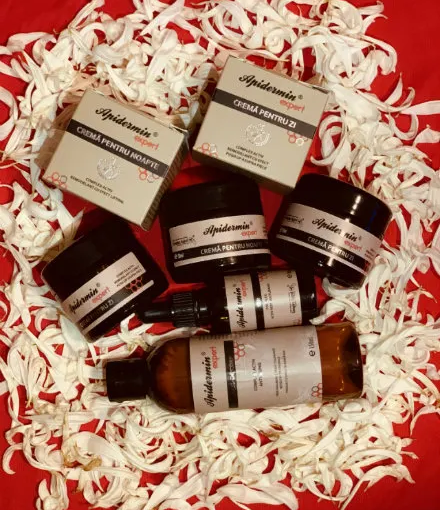 ---
We can make designs regarding to clients desire - can change the color of pearls or work with gold. Every piece has production certificate.
Free Worldwide Shipping  ●  Free 30 days return  ●  10% off on your first order
And even if you don't win, I have a special surprise planned for everyone who enters!
 
Stay tuned and follow me: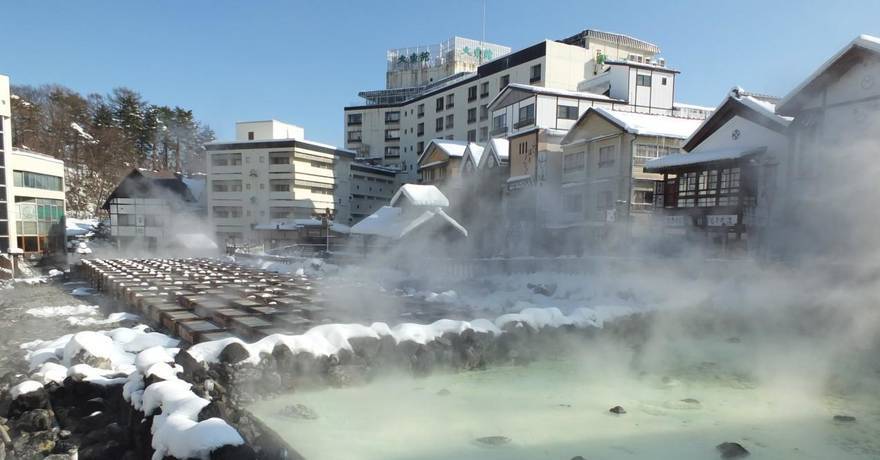 What better way to rejuvenate and get out of fatigue as we all need to recover from stressful daily lives. Skincare products and pearls plus the perfect water for skin are the best ingredients to rejuvenate and feel you anew. Yubatake - Kusatsu Onsen has the highest output of healing hot spring water in the world. Its pH value is 2.1 which means it has an outstanding bactericidal component and is the best for skin.
As an onsen town, the healing power of Kusatsu's waters are legendary. A soak in the sulfuric waters is said to have the potency to cure any and all ills save for a broken heart. Furthermore, in the late 1800's German doctor Erwin von Baelz even recognized the rejuvenative powers of Kutasu. Going to hot springs in Japan is high on the list of great things to do and is a fantastic way to calm the nerves and get refreshed. Few things are as an authentic Japanese experience as going to a Japanese hot spring and enjoying the local Japanese cuisine and accommodations. Among hot springs, Kusatsu (located in Gunma prefecture) is considered one of the very best. In fact it has been ranked as the number 1 hot spring by Japan's top travel agents for many years. Aside from the astounding volume of hot spring water the makeup of the water is also unique; has powerful antibacterial properties and is considered highly therapeutic by hot spring experts. I personally found it to be thoroughly relaxing and my skin was feeling great and looking better after just a couple of soaks.
Each minute more than 32,000 liters of heated spring water gush from their source at Mt. Shirane, a still-active volcano. To put that number in perspective, imagine 230,000 barrels full of hot spring water! The sheer volume of the flow allows for the large number of facilities in Kusatsu and the city claims to have one of the most plentiful springs in Japan. Unlike other areas, the waters of Kusatsu are never diluted, reheated, or otherwise adjusted which only serves to bolster their impressive healing capabilities.
Compared with other popular onsen towns, Kusatsu is a bit of rustic vibe of the area, coupled with its impressive scenery, make the journey worth it. Given its remote location, getting to and around Kusatsu onsen can be intimidating even for long term residents but fret not; we will guide you with any and all information you might need to get the most out of your stay!
Accommodation will be held in a modern-style ryokan (traditional Japanese inn) located high up in the center of a hot spring town. The garden-style open-air bath is perfect for relaxing after a day of sightseeing. After soaking in the bath, you can enjoy a stroll around the pleasant hot spring town in their yukata (casual summer kimono) and geta (Japanese wooden clogs).
Kusatsu is first and foremost an onsen town and the springs are its main attractions. Nestled in the Japanese Alps, not far from Nagano, Kusatsu Onsen is also located near a ski resort, open every winter, where skiers can hit the slopes of Tenguyama and Honshiranesan. Likewise, the area is not really home to any famous shrines or temples like Kyoto or Kamakura. Nevertheless, if you're in the mood to see some spiritual spots before or after your dip in the onsen, we just arrange it for you (all upon request).
The benefits and power of water
According to Global Wellness Institute the benefits of water environments for our wellbeing are strongly tied to the health of those environments, and that conservation efforts need to factor in the "natural capital" of blue space in supporting our wellbeing. Scientists's work has found a link between a sense of personal connection to the water and environmentally friendly behavior; researchers hope that we may be more inclined to protect blue space if the health benefits are proven.
"To go under the water is synonymous with letting go." "It could be lying on a beach or somebody handing you a cocktail. For somebody else, it could be a wild, empty coast. But there is this really human sense of: 'Oh, look, there's the sea' – and the shoulders drop."
When people promote time in nature as the key to wellbeing, they usually focus on green spaces. But a new article in the Guardian - "Blue Spaces: why time spent near the water is the secret of happiness" explains why and how "blue space" (the ocean, rivers, lakes, canals, waterfalls, even urban fountains) positively impacts our mind and body - from boosting Vitamin D to having a stronger psychologically restorative effect than other natural environments. Support for the idea of "blue" prescriptions - to take a couple hours a week around water - is just beginning to rise.
... because nothing beats Travel and Discovery
The opportunities we have today didn't exist 15 years ago, and now we have so many resources at our disposal to break the mold and live the life we've always dreamed of - and not one dictated by what society expects from us.
As a small businesses AB Store invites you to travel alongside its owner and other carefully selected experts, joining like-minded travelers on journeys around the world for the whole 2020, whose job is to interpret information and provide context.
"Be fearless in the pursuit of what sets your soul on fire." – Jennifer Lee
I cannot think of a more relaxing and rejuvenating way to spend time in Japan: a week under the white powder and soaking in the blue rejuvenating water! Remember that nothing beats the power of nature!
Whether you're looking for in-home spa experiences or a beachfront meditation retreat, these homes will help you find your bliss and restore your mind. Spend your days taking guided journeys to secret natural springs or the secluded Yubatake - Kusatsu Onsen, before returning home and a work for the whole new year. 
Go beyond reading and listening to discover the story of a place. Join me on an adventure of a lifetime. Besides all, curiosity is the heart of our mission. I hope our travelers are lifelong learners who want to engage the ideas, issues and opinions shaping the world.
Andreea
Xoxo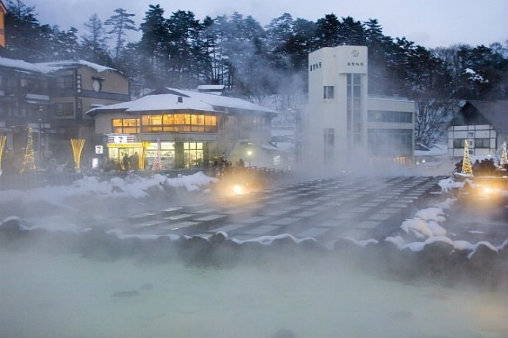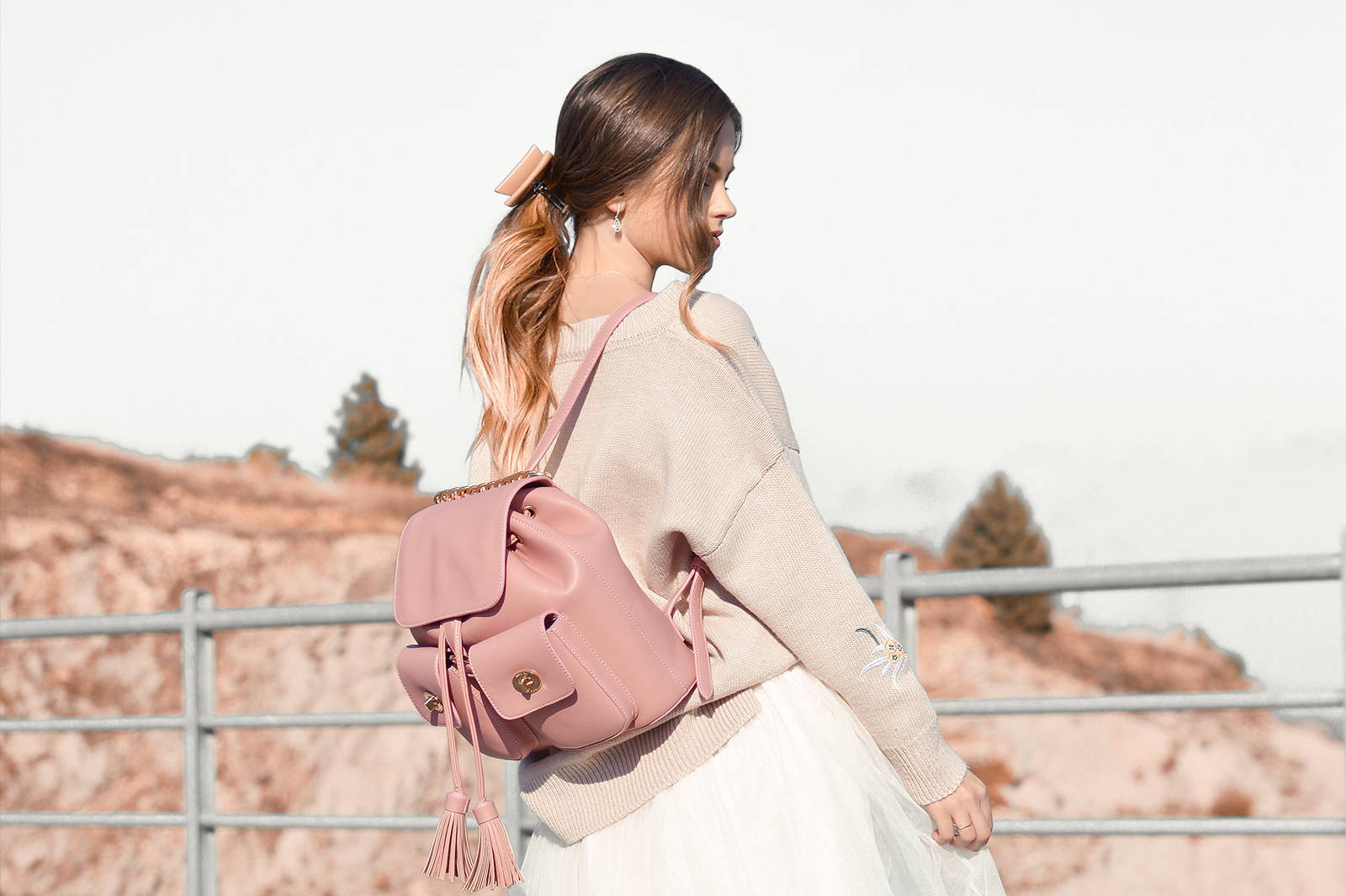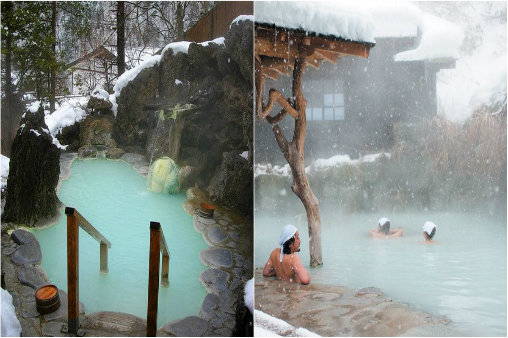 Enjoy Japan at its highest level! Buy a skincare set or any set of our pearls collection and win a week in Japan in one of the best onsen Yubatake - Kusatsu Onsen - the highest output of healing hot spring water in the world, with a pH value 2.1 an outstanding bactericidal component the best for skin.
 Travel Smarter. Gain Understanding. Return Inspired.
I can't wait to see you and your special one in Japan! Much love!
Andreea Bondoc is the head of these giveaways. She is traveling the world, seeing 92 countries so far. Currently she's in Europe, after she will come back to Asia and will join the winner in Japan, by the end of January.